The EIT Digital Master School offers MSc double-degree programmes in Computer Science and Information Technology, with a focus on innovation and entrepreneurship, to equip students with cutting-edge technical knowledge and business skills. We aim at educating students to become digital transformers and innovators for European economic growth and improved quality of life.
A key feature of this two-year Master Programme is geographical mobility. As an EIT Digital student, you will study at two prestigious universities in different European countries and, upon study completion, you will get a double degree: one MSc degree from each university you have been studying during the two years. You will also receive the EIT label certificate issued by EIT Digital, that mentions your specific learning outcomes in the areas of Digital Innovation and Entrepreneurship.
EIT Digital and Politecnico di Milano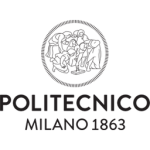 Politecnico di Milano is a partner of EIT Digital and participates as "entry" year university for three Master's degree programmes:
· Data Science (DSC)
· Human-Computer Interaction & Design (HCID)
· Fintech (FT)
All the educational programmes combine majors in technical fields with a minor in Innovation and Entrepreneurship: not only will you acquire fundamental knowledge and skills relating to technical subjects, you will also learn how to bring your innovative ideas onto the market and drive the digital transformation in key emerging sectors.
You can choose the programme that best suits your career aspirations and intellectual interests. Each one is designed to address the most innovative and industry-relevant fields, from information and communication technology to advanced interactive technologies and applications.
Rules and regulations
For any information about EIT Digital, please refer to the Master School Office website.
Students participating in the EIT Digital Master School programmes are registered and enrolled for the academic year under the terms and conditions of the Entry University and Exit University with a total exemption from university tuition fees.
About EIT Digital
EIT Digital is the leading European organisation driving Europe's digital transformation and is part of the European Institute of Innovation and Technology (EIT). The goal of EIT is to accelerate innovation in Europe and to drive sustainable growth and competitiveness. Since 2010 EIT has consistently delivered breakthrough digital products and services and mobilised talents, ideas and technologies across Europe and beyond, with the mission to stimulate disruptive digital innovation.