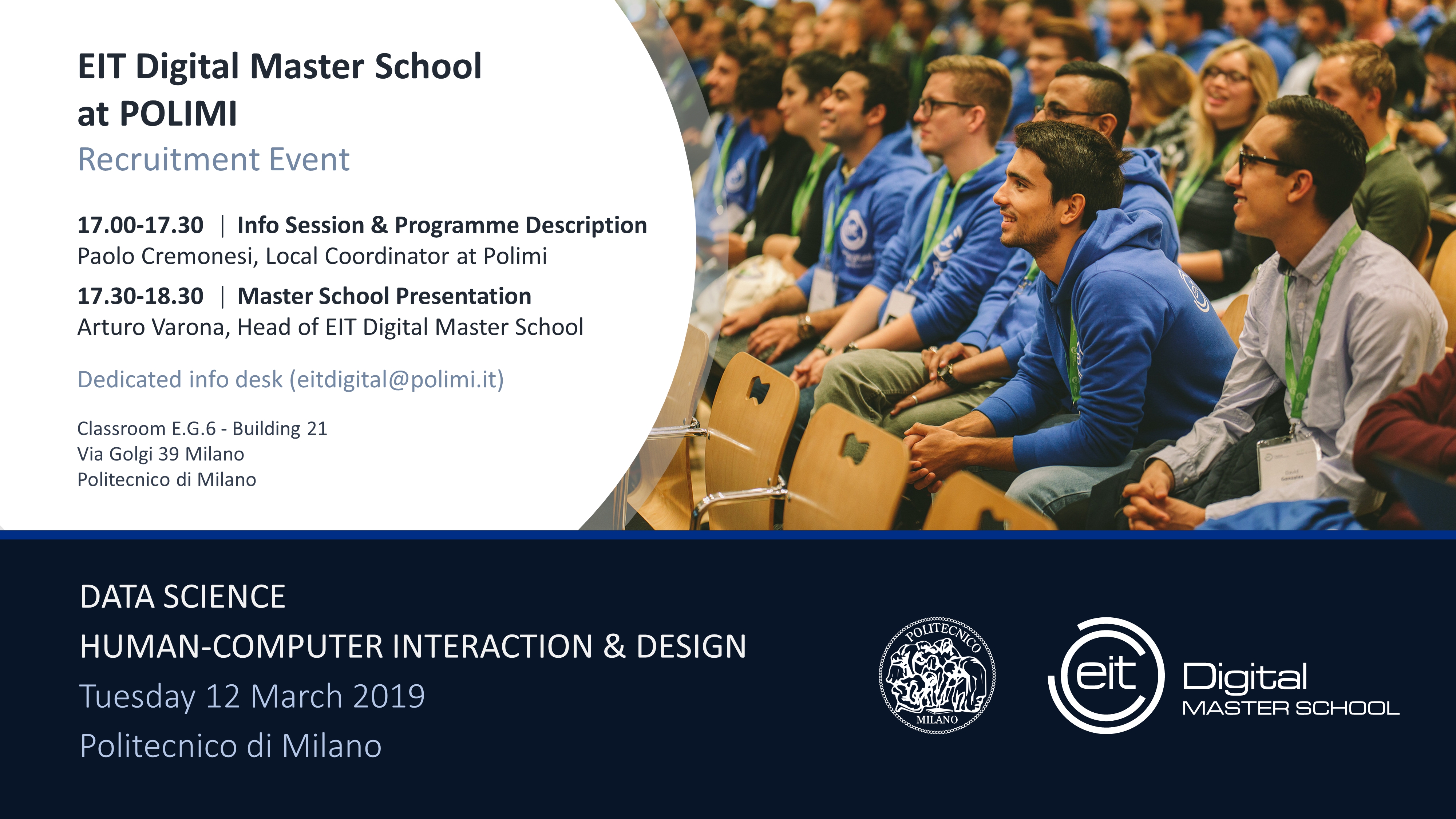 Are you keen on digital innovation? Looking for Innovation & Entrepreneurship in ICT Education? Willing to join a pan-European education programme in Computer Science and Information Technology?
You can apply now for EIT Digital Master School to learn how to turn deep tech into business – https://masterschool.eitdigital.eu/
Attend your first year at POLIMI and the second year in one of the top European universities. We offer EIT Digital students two special study plans within the M.Sc. in "Computer Science and Engineering".
Find out our Master's double-degree programme and join us for an information session at Politecnico di Milano. Guest speaker: Arturo Varona, Head of the EIT Digital Master School.
Tuesday 12th March 2019
17.00-17.30 | Info Session and Master's Programme Description
Paolo Cremonesi, Programme Coordinator at Polimi
– Data Science
– Human-Computer Interaction & Design
17.30-18.30 | Master School Presentation
Arturo Varona, Head of EIT Digital Master School
DEIB – Politecnico di Milano
Classroom E.G.6 (Building 21)
Via Golgi 39, Milano
---
If you missed the presentation or have any question, you can find out the slides of the presentations at the following links. For any further information, please feel free to send an email to Federico Schiepatti (federico.schiepatti@polimi.it).