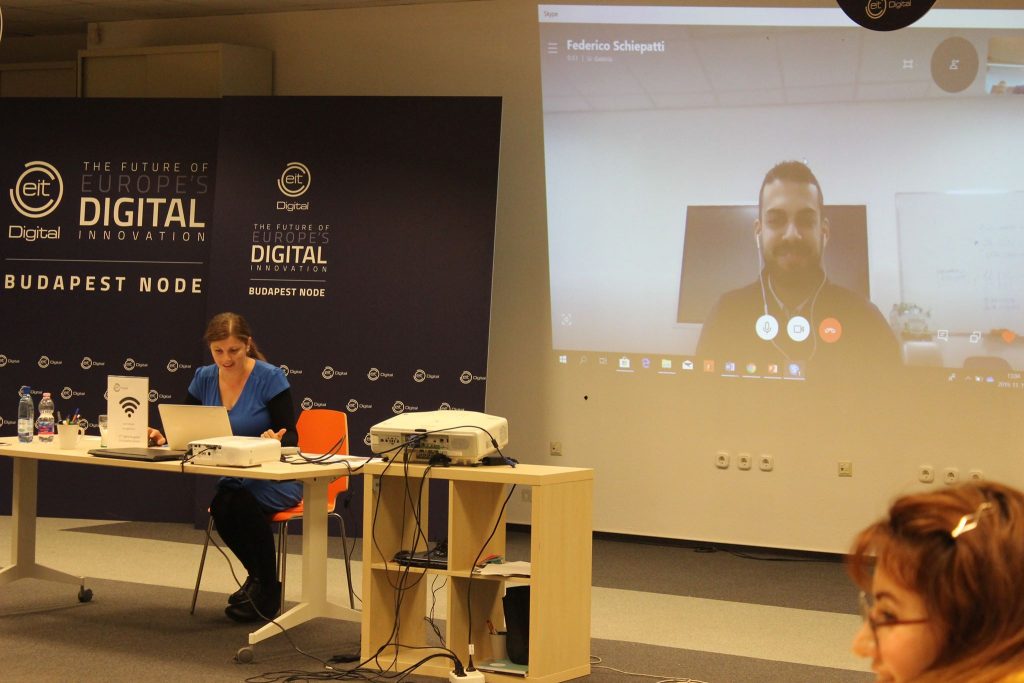 EIT Digital Master School is also a story of deep pedagogical cooperation among partner universities for advancing education in Innovation & Entrepreneurship.
It's been great collaborating with Barbara Hegyi, coordinator at Eötvös Loránd University, for a cross-university project involving our respective EIT Digital students from Politecnico di Milano and ELTE, Budapest. They were asked to collaborate in remote and distributed teams to develop a joint assignment, sharing, comparing and contrasting their ideas on Digital Transformation.
In pursuit of a shared goal in a distributed setting, it's even more important to know how to communicate effectively for reaching shared understanding, while drawing on team members' diverse strengths, always being open to include new ideas and different perspectives. This is also provoking critical thinking, teamwork and conflict-resolution skills for bridging distances and breaking barriers in e-collaboration.
Behind the concept of our distributed I&E education activities, there is a strong community of practice, involving teachers and researchers from different universities across Europe, who are co-designing, co-delivering and continuously improving pedagogical assets and quality education models for our students.
I'm confident this experience has fostered the sense of community among EIT Digital students, while tightening our pedagogical cooperation in designing this kind of activities and shaping a distributed learning environment. Looking forward to our next cross-university activity in Spring, this time with EIT Digital students at Polimi, Universidad Politécnica de Madrid and University of Turku!