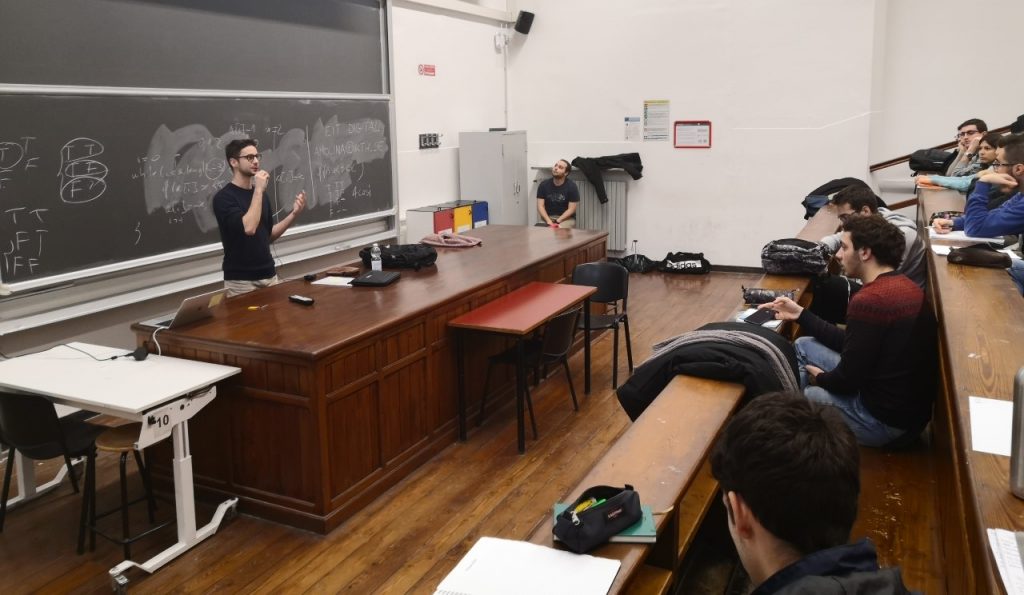 With great pleasure, we received the visit of Alessio Molinari, student Ambassador for EIT Digital Academy and Polimi Alumnus. He presented the EIT Digital Master School programmes in front of different bachelor's classes and pointed out what it means to be an EIT Digital student.
Alessio gave an effective presentation and shared his personal experience with our local students. I'm confident they've got inspired and I expect to see many of them among future applicants for the Master School.
This is not just a double-degree education programme, but something more. It is a truly pan-European experience in collaboration with the best technical universities in Europe, research institutes and leading business organisations. Moreover, there is a great Alumni Community, creating an active network and keeping strong connections among fellow alumni and the EIT Digital ecosystem.